Il piano Email 30 Plus ti permette di gestire il tuo indirizzo email in maniera professionale da tutti i dispositivi con 25 Gb di spazio + 5 Gb di archiviazione a soli € 2,50 + iva al mese. L'offerta migliore sul mercato
Domain registration, Unlimited web space, Php, Asp, Asp.net, Cgi-bin, 5 Email, Plesk control panel. It 's our standard offer, good for almost all needs can eventually move later to the "C Package" or Linux Hosting.
Domain name registration, web space, Plesk Control Panel in Italian, Php, Asp, Asp.net, Cgi-bin, 5 email addresses, MySql and Statistics Professional Detailed Awsats (log analyzer), custom error pages ...
Hosting Windows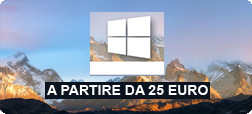 If you already have a domain registered with another provider, you can associate one of our Windows Hosting or Linux plans (see right) where to publish your website:
Hosting Hosting H and H +.
Hosting Linux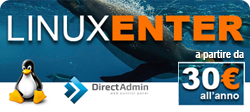 Linux is the platform of all the native applications that run Apache with PHP and MySql. On our 2-storey Linux (Enter and Pro) are enabled Libraries GD, cURL and function of URL Rewrite.
Web Presence Builder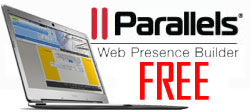 con Web Presence Builder puoi realizzare il tuo sito web in pochi minuti anche senza avere alcuna conoscenza di html Il servizio è gratuito e compreso in tutti gli hosting Windows con l'esclusione del Pacchetto A.